Currently Guaranty Express Tax Service, serves client all over Texas.    We place the customer experience at the core of all we do. Our customers are the reason for our existence. We demonstrate our appreciation by providing them with high quality experiences, "Making them WANT to return", by our efforts.  We do this in a professional and welcoming environment.
Services:
Business Taxes
State Taxes
Personal Taxes
Bookkeeping
LLC Formation
2290 Preparation
Notary Services
Specialties
Tax Prep, Bookkeeping and Payroll
Language
English
Spanish
Business Hours (Tax Season)
| | |
| --- | --- |
| Mon – Saturday | 9:00 am – 9:00 pm |
| Sun | Closed |
Business Hours (Off Season)
| | |
| --- | --- |
| Mon – Friday | 9:00 am – 5:00 pm |
| Sat-Sun | Closed |
Payment Types
American Express
Cash
Discover
MasterCard
Visa
Hello, I'm Vanester Washington and we welcome to our website.
Our services are aimed toward Individuals, Corporations and New Emerging Businesses to help them engage in the right type of entity for their specific needs. As each entity grows, we are here to provide them with our expertise.
Our aim is toward providing services to meet your specific needs, provide personal attention and be available with answers to your tax questions and financial issues throughout the year. We believe in establishing long-term relationships with our clients and maintaining a relationship after the service.
Mission Statement
Guaranty Express Tax Service was founded upon a principle of delivering its promises. Our mission is to provide our clients with professional services. We value and treasure the relationships with our clients, both past and present. Our reputation is based not only on our products and services, but also on the way we choose to do business – with honesty and integrity.
Fundamentally, we believe in long-lasting relationships built on trust, understanding and integrity.
Staff Profiles
Vanester Washington, EA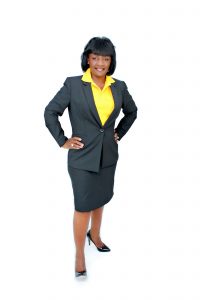 Beaumont, Texas 77702
Office: (409) 892-1118
Office 2nd Line: (409) 860-8067
Cell: (409) 553-7871
Fax: (409) 892-1722
Guarantytax_service@yahoo.com
getstaxservice@gmail.com

Vanester Washington is the President and CEO at Guaranty Express Tax Service with the responsibility of business planning, enterprise accountability, research and development and advertising. Vanester has a BBA from Lamar University in Finance and Accounting, an Associate's Degree in Paralegal Studies and is a Group 1 Licensed Insurance Agent.
With that being said, their business services are aimed for New and Emerging Businesses to help them get started with the right type of entity for their specific needs and to help them create, establish and maintain the proper accounting system. We are committed to assist all clients through each phase of their business.
Vanester is an innovative and driven accounting professional with over 15 years' experience.  Vanester strives to learn new way of accounting strategies and takes on challenges that are sometimes out of her comfort zone.  Vanester maintains strong interpersonal skills by building confidence from colleagues that work around and across the accounting profession. She is driven to provide you with Excellent Service!
As each year bring new tax laws and credits. GET's prepare themselves to be equipped with the most up-to-date knowledge for making sure that they maximize any credits and deductions that will help minimize your tax liability.